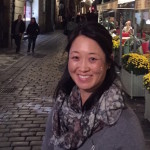 I enjoy offering responsible and resourceful solutions for clients who are in development or growth stages in their financial service products and services. My focus is to work with clients to achieve and maintain compliance with, the ever-changing regulatory landscape in the areas of financial services and financial data security and privacy, including money transmission, lending, virtual currency, and prepaid.
I have extensive and diverse knowledge in consumer financial services, and in financial privacy law and policy. I work mostly with entrepreneurs and startups in fintech, ranging from well funded innovative online lenders, bootstrapped entrepreneurs, to more traditional financial service companies. For over a decade, as Senior Attorney at Consumers Union, I led the Payments Project, creating regulatory and marketplace consumer protection policies. I worked closely with federal and state policymakers, financial services executives, industry, advocates and individual consumers. I have been interviewed by national media outlets such as NPR, NYT, and USA Today, and have spoken at the FTC, the Federal Reserve Board, the National Association of Attorneys General, the Federal Reserve Bank of Philadelphia and the American Bar Association.
I particularly enjoy working with people and projects focused on growing financial capability. I have served as an Advisor to LendUp and sit on the board of MyPath, an organization focused on providing youth financial tools to establish economic mobility.
You may find me traveling, trying out a new restaurant, swimming a few laps or running in my free time.