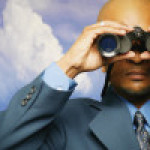 In mid-June CFPB issued a notice inquiring about mobile apps geared toward the financially underserved.  Here's a sampling of the questions the agency is seeks comment on:
(1) What are some of the ways in which consumers use mobile technology to access financial services? What are some of the benefits to consumers of enhanced access via mobile?
(2) How would making access via mobile differ from or improve overall access compared to only accessing financial services through an online channel?
(3) Based on your experience, what percentage of customers access accounts at financial institutions via mobile? Has there been any research that sheds light on level of use by income strata, age, or other demographic factors?
I was interviewed by Mobile Payments Today on the topic:
"There is no question that there is a great need to provide financially underserved consumers with fair and robust products and services," she wrote in an email. "Right now, all bets are on mobile technology due obviously to the ubiquity of mobile devices, particularly for low- to moderate-income consumers, and the number of companies and new entrants is enormous.
"So, it isn't surprising that this is an area that the CFPB is interested in, or interested in enough to make a formal request for information. It also isn't surprising that segments of the industry will be nervous that regulations will soon come next, but in my experience with the CFPB, it is likely the agency is conducting its due diligence in gathering information from all interested and involved stakeholders and will likely be taking its time in figuring out how best to address any issues or concerns that have been or might be raised."
If this topic is of importance to you, make sure to submit your comments by the deadline, Sept 10, 2014.