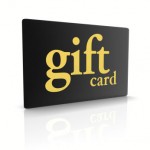 In the past, every holiday season I would be bombarded with question after question about gift cards from consumers and reporters.  It seems most fitting that I continue to provide a quick run-down on gift cards and the rules that pertain to them, as gift cards continue to be a much desired and often given gift, with an estimated 85% of Americans exchanging them and over $110B spent on them according to the CEB TowerGroup's 2012 assessment.
Whether you are on the giving, receiving, issuing, vending, or marketing side of gift cards (including plastic gift cards, e-cards, codes), it's helpful to know that generally cards may all look like "gift cards" but laws certainly do not categorize treat them all as such.
Here's the quick rundown:
Bank issued/Open Loop (Require compliance under Section 401 of the Credit CARD Act)
Store-issued/Closed Loop (Require compliance under Section 401 of the Credit CARD Act, relevant state gift card and escheat laws)
These laws restrict fees and expiration dates.  The Credit CARD Act gift card provisions also contain disclosure requirements.  Additionally, a number of states have gift card laws with more stringent fee and expiration date limits as well as have other laws on the books that require unused gift card funds escheat to the state.
Exceptions to Gift Card Laws:
Loyalty, reward, promotional cards (e.g. cards provided by retailers for spending certain amounts of money like the current offer at Barnes and Nobles or cards redeemed with credit or debit card reward points)

Prepaid calling cards

Cards NOT labeled or marketed as a gift card or gift certificate (e.g. General Purpose Reloadable Cards like Green Dot)-both issuers and retailers must be careful with how these cards are marketed and displayed

Cards not available to the public (card with funds from returned items)

Cards only in paper form (think old school paper gift certificates)

Cards only redeemable for admission to events/venues
This blog is for general information and educational purposes, not to provide legal advice. If you need legal advice, please consult with a qualified attorney.