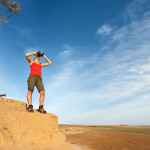 New Laws
2016 did not bring dramatic changes to financial services in California, but there are a few key changes to take note of:
Data breaches will need to be reported if encrypted information and the encryption key were acquired by an unauthorized person.
Licensing will be required for Student Loan Servicers and independent contractors of Residential Mortgage Lenders who engage in activities of loan processing or underwriting.
Added CFL licensing exemption for one commercial loan for a 12-month period.
Makes mandatory requirements for debt collectors regarding identity theft.
Extended Increased Access to Small Dollar Loans pilot program.
For the full summary: jun-soter-2016-california-chapter-law-summary
New Regulatory and Industry Developments
Along with all the predicted changes to the CFPB, as well as:
OCC's special limited purpose national bank charter proposal for companies who lend money, pay checks or receive deposits. Public comments will be accepted until January 15, 2017. Comments are to be sent to specialpurposecharter@occ.treas.gov
Fast Company's 5 Fintech Startups to Watch
PYMT's 2017 predictions