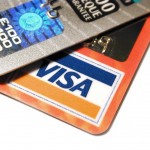 After many years in the making, the CFPB announced its proposed rules on prepaid on November 13th.  The changes proposed would extend and make changes to provisions within Reg E and Reg Z, which the CFPB has jurisdiction.
The Proposed Rules do NOT:
Make FDIC insurance (individual or pass through) for prepaid compulsory (which arguably the CFPB cannot do).
Create fee caps or other fee changes (which Congress may only do).
The Proposed Rules would:
Require "Know Before You Owe" disclosures
Expand the definition of "prepaid" to include many forms of pre-funded electronic payments methods (not just plastic prepaid cards) but does not include health savings cards and transit cards.
Extend Reg E protections on error resolution and liability limits
Extend Reg Z protections on overdraft and linked credit products
Reactions to the effects of the Proposed Prepaid Rules:
Financial services rating company-Fitch Ratings: Fitch Ratings projects that the proposed regulations "may spur a consolidation of small, high-fee prepaid issuers who may be less transparent or uncompetitive, while boosting low-cost, more transparent providers…We believe the new consumer-friendly rules should further bolster growth in prepaid card usage…We do not believe the new rules pose a serious threat to major card issuing banks."
Prepaid Card Industry Association-NBPCA: "While the NBPCA and its member companies need time to fully digest all of the components in the CFPB's 870 page proposed rule, we welcome formalizing many standards that the industry has already embraced…NBPCA and its members stand ready to engage the Bureau in a collaborative process to enhance consumer protections without reducing convenient consumer access to prepaid cards."
One major prepaid card issuer-Green Dot: "Green Dot believes that its business will not be materially impacted by the CFPB's newly proposed rules. Furthermore, Green Dot fully supports the proposed rules that mandate "Regulation E" consumer protections for lost or stolen funds and disputed transactions, including the providing of provisional credits to consumers, and the CFPB's proposed rulemaking dealing with the new framework for overdraft programs attached to prepaid cards."
Christopher Brown, former general counsel of NetSpend, CFPB's Prepaid Rules Put a Freeze on the Future-"the core definitions encompass any account loaded with consumer funds on a prepaid basis that can be accessed for payments, ATM withdrawals or peer-to-peer transactions. This definition, as the CFPB acknowledges, will apply to many mobile wallets and virtual currency products."
Comments:
There will be a 90-day comment period from the time the proposed rules appear in the Federal Register.