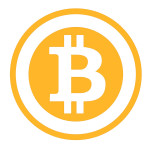 There is SO much dialogue around digital currencies/virtual currencies/cryptocurrencies, of which Bitcoin is front and center. Here are a few articles I've found particularly interesting:
1.  A VC's perspective: Why Bitcoin Matters – Marc Andreesen's NYT Op Ed
2.  What's new in the regulatory world stateside: New York Regulators Promise Tough Bitcoin Rules – Bloomberg
3.  New currency meets old hardware (Bitcoin ATMs): Bitcoin ATM coming to the U.S. -CNN
4.  Bitcoin is not immune to hackers: Bitcoin Exchange Mt.Gox Apologies About Crippling Hack – Reuters
And, I saved my favorite for last:
5.  Follow Bitcoin's ups and downs with PYMTS' Bitcoin Bubble Tracker.