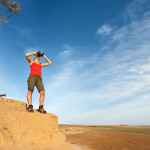 Bitcoin
Bitcoin is officially deemed a commodity–at least in the eyes of the U.S. Commodity Futures Trading Commission. More analysis is here. 
Payday/Small Dollar Lending
Jim Hawkin's recently published a study on payday lenders, looking at a variety of factors including advertising, demographics, online vs storefront lenders, pricing and compliance. It's definitely worth a read. 
Prepaid
The Boston Fed published findings on prepaid cards and savings: "In one study, D2D partnered with Banking Up, a financial-services technology company, to pilot a 'Rainy Day Reserve' on Banking Up's Upside Visa prepaid card. What they found was that there was demand from consumers for a savings product tied to GPR prepaid cards."
Credit Cards & Security
It appears many merchants are not ready for the EMV chip deadline.  Will there be a dramatic uptick in merchant losses starting Oct 1st?