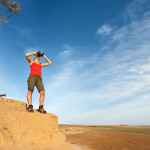 Consumer Financial Service regulators at the federal and state level have been quite productive in 2016. To highlight a few:
CFPB
Dwolla Consent Order (UDAPP application on the payment platform's data security representations e.g. their "data-security practices 'exceed industry standards,' or 'surpass industry security standards'")
Proposed Rule to Ban Mandatory Arbitration Clauses in contracts for consumer financial products or services.
Online Payday Lending Study (Press Release Stated: "CFPB Finds Half of Online Payday Borrowers Rack Up an Average of $185 in Bank Penalties")
CA DBO
A Survey on Consumer and Small Business Online Lenders (survey of 5 years of aggregate data from 13 online lenders)
FTC
"Dealing in personal data? Seller Beware"  Warning to lead generators and data brokers in particular–do not sell personal data where there is no legitimate need for the financial information.
** Please note that any information provided on this site is not legal advice, and does not create an attorney-client relationship.