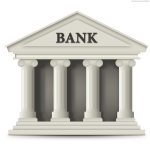 Some of the more interesting recent developments in the world of money and finance:
Online lender Prosper goes offline, and teams up with "more than 160 independent and community banks in 13 states in the U.S"
California introduces bill (AB 1326) on bitcoin licensing.
Google is getting into the business of providing insurance quotes.
FinCEN issues $10mil fine on Trump's Taj Mahal Atlantic City casino for AML compliance failures. (Significantly less than the $110 mil fine on Wachovia a few years ago, but notably the highest fine on a casino).
Interagency Guidance on Youth Savings Accounts (perhaps not mind blowing, but it is true that many youth do not/cannot open up a youth savings account easily). This particular effort seems to signal the need to enable youth to become more financially ready.
The FDIC recently published Interagency Guidance (including Board of Governors of the Federal Reserve System,
Federal Deposit Insurance Corporation, Financial Crimes Enforcement Network, National Credit Union Administration
and Office of the Comptroller of the Currency) on Youth Savings Accounts.
"The purpose of the guidance is to encourage financial institutions to develop and implement programs to expand the financial capability of youth and build opportunities for financial inclusion for more families. The guidance also addresses frequently asked questions that may arise as financial institutions collaborate with schools, local and state governments, non-profits, or corporate entities to facilitate youth savings and financial education programs."